Exclusive benefits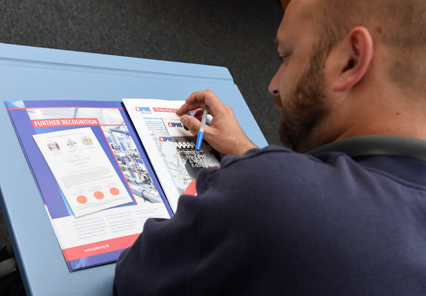 CIPHE members have access to a wide range of membership benefits and services. All have been designed to help your business flourish, while saving you money all year round.
2022 Benefits and Services guide
Our Benefits and Services guide for 2022 outlines the full range of services available to support and promote you and your business. Download the full guide by clicking below or explore the hub for more detailed information from each provider.
The Institute is always working hard to expand it's membership offering. So make sure you get acquainted with our full range of membership benefits and services.
Cobia Accounting
The CIPHE has partnered with Cobia Accounting to provide members with expert advice and accounting services including book keeping, annual accounts and tax returns.
Find out more
Copronet
Copronet's Pro Plan offers CIPHE members access to a full selection of networking and project management tools, designed for construction, for absolutely free, forever.
Find out more
General & Medical Healthcare
The CIPHE provides members with access to its voluntary Private Health Insurance scheme, offering both a low-cost option and comprehensive healthcare scheme.
Find out more
Law Express
The CIPHE has partnered up with Law Express to give members access to free telephone legal advice and guidance, including employment, company & consumer law.
Find out more
sgfleet
Fancy driving a brand new car or van, fitted out specifically for your needs? CIPHE members can gain big discounts on vehicle leasing offers from sgfleet.
Find out more
Smart Pension
Smart Pension offer a free, fast, efficient and easy to use Workplace Pension Solution that has been purpose built and specifically designed for CIPHE members.
Find out more
United Insurance Brokers Ltd
UIB offer CIPHE members discounts on quality Public Liability Insurance policies, plus insurance for tools, vans, breakdown, motor fleet and employer's liability.
Find out more
Which? Trusted Traders
Looking to extend your reach to consumers? CIPHE members can gain a massive 50% discount off Which? Trusted Traders membership fees for a whole six months.
Find out more