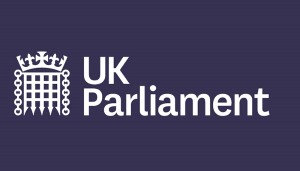 UWLA MD Yvonne Orgill explains why the government's commitment to reducing water waste with a mandatory water label is an opportunity for installers.
The Government has published a Ministerial Statement by secretary of state George Eustice outlining measures to take forward supporting water-efficient homes, as part of its 25-year Environment Plan to achieve clean and plentiful water.
Among the raft of measures announced is a commitment to introduce a mandatory water efficiency label to inform consumers and encourage the purchase of more water-efficient products for both domestic and business use.
This is good news for installers, as well as the environment, as the Unified Water Label is already established in the KBB marketplace, offering installers the opportunity to advise consumers on performance aspects, compatibility issues and helping consumers make the right choices for their water systems and lifestyle.
The Unified Water Label is tried and tested in the marketplace. It is robust and meets all the demands of the environmental bill. It has been developed by the industry, and is used extensively to identify water use of bathroom products. In the first half of 2021, over 28,000 visitors have used the water calculator and since its development over 10 years ago over 150,000 projects have been calculated.
With the support of the industry we can continue to work collectively towards a common goal, and with government support we can make the Unified Water Label the mandatory solution that works for the industry and the consumer.
It is important that the industry gets behind the Unified Water Label over the coming months to demonstrate the strength and success of our own label. Should the government choose to develop its own label, this could come with minimum standards, which would bring significant challenges.
Introducing minimum standards would limit consumer choice and we are likely to see complexities arising from different water pressures and drainage issues, which will in turn lead to consumer dissatisfaction, resulting in many potentially loss making call outs for installers and plumbers.
The Unified Water Label does not just provide information on water efficiency but associated energy use, something that the government also wishes to address.
The UWLA has welcomed this statement and the importance that the government is now placing on the sustainability message.
We hope that installers will continue to work with us, using their unique position to take up this challenge with us, to influence and educate consumers on the options available, and promote products that are UWL registered.
Find out more and how to become involved by supporting the Unified Water Label here.