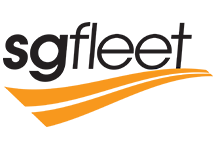 November saw the launch of the online #noVANber campaign by UK plumber Peter Booth, in an attempt to fightback against this epidemic that could be costing installers their livelihoods.
The campaign calls for tougher action on the perpetrators of van crime… and we would ask all members to give their full support and sign the petition above, as well as sharing the hashtag #noVANber across social media platforms to maximise awareness.
We also asked CIPHE partner SG Fleet for their top 5 tips for helping to keep your van and tools safe:
Fit slam locks / lock protection plates. Modern vans are notorious for the doors being able to be opened after a well-placed drill or prising of the door edge.


Consider telemetry, for as little as £5 per month (depending on provider) this can ensure quick recovery of your van if it is taken


Recent insurance recommendations to corporate clients have advised that plain vans statistically attract fewer criminal acts than vans with livery. This apparently also applies to spurious third party insurance claims!


If you have an inverter fitted for the charging of electric tools consider the fitting of a 'run lock' which enables the engine to be left running, but if the handbrake is dropped the engine will turn itself off. This helps to reduce opportunistic theft.


There is an increasing number of thefts using power tools to cut a hole in the side of a van / cut a door open and the taking of the contents. Short of a cut-proof cage inside the vehicle this kind of theft is very difficult to stop, so remove all items of significant value every night!