Expert advice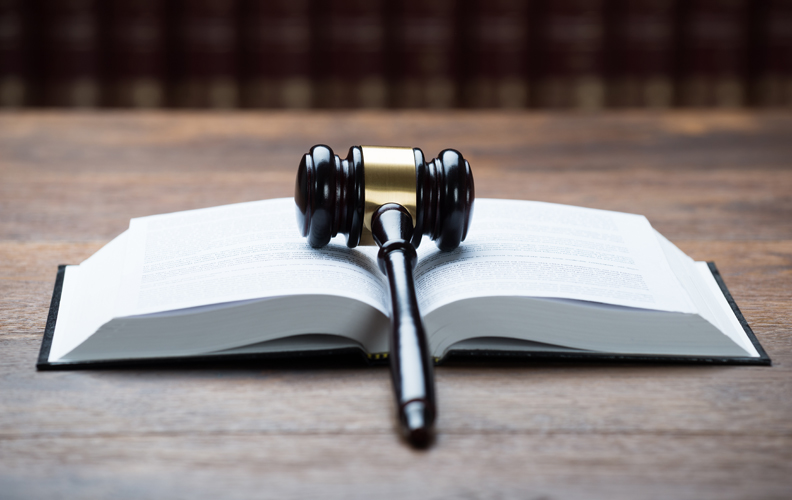 In some rare instances, complaints over bad workmanship can turn into a legal disputes. An Expert Witness / Advisor can provide an impartial, professional report that can be used in a court of law.
An expert witness is a person whose level of knowledge or skill in a particular field qualifies them to present their opinion about the facts of a case during legal proceedings. An Expert Witness is an impartial observer and can be questioned by both sides.
Expert Witnesses and the Small Claims Court
If you are acting on your own and the value of the claim is under £10,000.00 it will almost certainly be categorised as a Small Claim. It is unusual to have expert witnesses/ advisors in Small Claims and in fact you need the permission of the court before you can engage one and rely on the expert's evidence.
Legalities of employing an Expert Witness
Remember that if you engage an expert:
The expert can be asked questions by the other party
You MUST disclose the existence of the report
It is more likely than not that you will have to disclose the report in its entirety.
Certain aspects of an appointment may require separate registration, e.g. if the case relates to gas installation or fittings, and the Expert should be asked to provide the relevant details before being appointed.
Current Court policy requires the engagement of a Single Expert to act on behalf of both parties in a dispute (A Single Joint Expert).
Enquires should be made to confirm that the Expert is able and willing to act as a Single Joint Expert. If there is any doubt as to what services are required you should discuss this with your Legal Advisors.
All Expert witnesses and advisors are obliged to comply with the Civil procedure Rules and undertake that their first duty is to the Court.
How to employ an Expert Witness
Before appointing anyone to provide expert advice, enquiries should be made with the person in question to confirm that they have the relevant expertise, are suitably qualified for the matter in hand and hold all relevant insurances including professional Indemnity and public liability.
If you want to engage an expert you should ask for their charge rate and ask for a copy of his or her CV. If you are allowed to use an expert and you and your opponent are unable to agree the identity of who to select, it will be done by the judge administering the case who will insist on knowing the expert's charging rate and CV.
You may not find an Expert witness/ advisor in your particular area, however all of the Expert witnesses/ advisors on our list are willing to provide initial advice over the phone or by E-mail with no charge.
The list below comprises members of the CIPHE registered with the Engineering Council who undertake expert witness work and provide expert advice. Members renew their status on this list on an annual basis.
Mr L C Bassett IEng MCIPHE
Leslie Bassett IEng MCIPHE
Address: MEP Associates - Pegasus London Road CROWBOROUGH East Sussex TN6 2TX
Phone: 01892 669978 Fax: 08712 425325 Email: mepauk@tiscali.co.uk
Mr R Bralsford LCGI Eng Tech FCIPHE RP
Bralsford Plumbing & Htg Expert Witness & Consultancy Services Ltd.
Main Office Address: 8 Hardwick Street, Dalton Parva, Rotherham, S65 3QS
Phone: 01709 854737
Lincolnshire Office: 122 Eastfield Park Chapel St Leonards PE24 5UX
Phone: 01754 465445
Mobile: 07401 389038 Email: russ@bralsfordexpertwitness.co.uk Website: www.bralsfordexpertwitness.co.uk
Mr H M Eldred Eng Tech MCIPHE RP
Astec Consultant Services
Address: PO Box 150 STANMORE Middlesex HA7 1SG
Phone: 0208-426 0148 Email: info@asteccs.co.uk Website: www.astecconsultantservices.co.uk
Mr R A Hurst FCIPHE RP
RAH Consultancy
Address: 29 Lower Monk Street ABERGAVENNY Monmouthshire NP7 5LU
Phone: 01873 737519 Email: richard@rahconsultancy.com Website: www.rahconsultancy.com
Mr E Mace Eng Tech, LCGI, FCIPHE RP
Eric Mace - Consulting Engineer
Address: 10 Bluebell Close Stanton Hill SUTTON-IN-ASHFIELD Nottinghamshire NG17 3NE
Phone: 01623 511150 Email: eric.mace1@virgin.net Website: www.ericmace.co.uk
Mr P N Osborn IEng GI Fire E FCIPHE
Osborn Associates Ltd
Address: South Barn, Crockham Park Crockham Hill EDENBRIDGE Kent TN8 6SR
Phone: 01732 860460 Fax: 01732 860468 Email: admin@osbornassociates.com Website: www.osbornassociates.com
Mr H Reed B.Ed (Hons) IEng FCIPHE RP
Reed Gas Safety Consultancy Limited
Address: 27 Bronllys Grove, Coedkernew, NEWPORT, Gwent, NP10 8EH
Phone: 01633 815501 Mobile: 07977 937277 Email: reedconsultancy@gmail.com
Mr A Robertson Eng Tech FCIPHE
Clean Energy Consultancy Ltd
Address: PO Box 272, NORWICH, Norfolk NR18 8EH
Phone: 07886 562483 Email: andrew@cleanenergyconsultancy.co.uk
Mr David C Sales FCIPHE, MIET
Mr David C Sales FCIPHE, MIET - Consultatn Engineer & Environmentalist
Address: 61 Celandine Drive, St Leonards, HASTINGS, East Sussex, TN38 0GB
Phone: 01424 428946 Fax: 01424 430141 Email: consult@davidcsales.com Website: www.davidcsales.com
Mr C P Topp IEng FCIPHE RP
The Topp Partnership Ltd
Address: The Topp Partnership Ltd, Bwthyn Maes-Glas Tramroadside EDWARDSVILLE Mid Glamorgan CF46 5NS
Phone: 01443 413183 Email: colin@toppw.co.uk Website: www.thetopppartnership.co.uk
Mr D K S Waites IEng FCIPHE RP MRSPH ACIOB AIWEM MSoPHE
DKS Waites - Public Health Engineering Ltd
Address: 4 Fraziers Folly Siddington CIRENCESTER Gloucestershire GL7 6HR
Phone: 01285 641321, 07977 567664 Email: waitesken@gmail.com
Mr. Stephen Walsh. Msc., C Eng., CMIOSH., C.WEM., FCIWEM., FCIPHE., MCIBSE., MSoPHE.
S.A WALSH Specialist Consulting Engineers & Expert Witness Ltd.,
The Forensic Engineering Consultants to the Legal Profession.
Address: 27, Passey Place, Second Floor Offices,Eltham, London SE9 5DA
Phone: 0208 850 1918, Mob: 07786070333, Email: stephenawalsh@outlook.com
Find a plumber
If you need to seek the help of a professional, you can find plumbing and heating engineers via our find a plumber tool.
Find a plumber tool
Code of Professional Standards
All members of the CIPHE voluntarily commit to abide by the Code of Professional Standards, ensuring professionalism and good workmanship.
Find out more
Plumbing health hazards
Find out more about issues such as Legionella, Carbon Monoxide, flooding, hot water scalds and burns.
Plumbing health hazards hub