Continuing Professional Development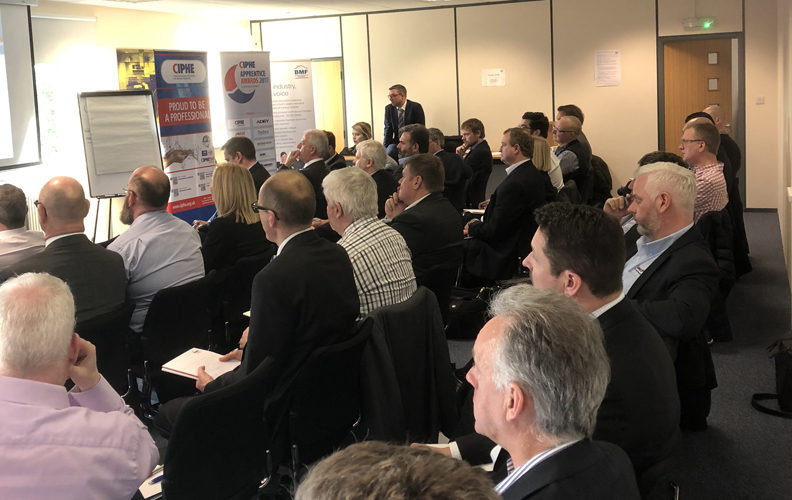 Continuing Professional Development (CPD) is a core aspect of CIPHE membership. In an industry where technological and regulatory change can be rapid, learning never ends.
How much CPD should I do?
Under the Code of Professional Standards, members are required to participate in 30 hours of CPD in a year. While 30 hours may seem a lot, the CIPHE has a flexible approach to learning, with members able to count a number of activities towards their 30 hours.
What counts as CPD?
As a Professional Engineering Institution (PEI), the CIPHE supports the CPD Code adopted by the Engineering Council, which focusses on the outputs of CPD activity for the maintenance and enhancement of professional competence appropriate for individuals and their role. CPD requirements vary according to an individual's job and the stage of their career.
CPD includes virtual and in-person attendance at:
Training courses and workshops
Conferences
Seminars / lectures / webinars
Exhibitions.
And also includes:
Technical writing
Mentoring
Private study

Online research
Learning new job related skills
Reading plumbing and heating engineering related publications
Completion of CPD articles in P&H Engineering magazine. A certificate is issued for completion of CPD articles. (45 minutes per completed article or 2 hours where all are completed and submitted).

Qualification studies.
Members will soon find they can easily surpass 30 hours - especially in a full year!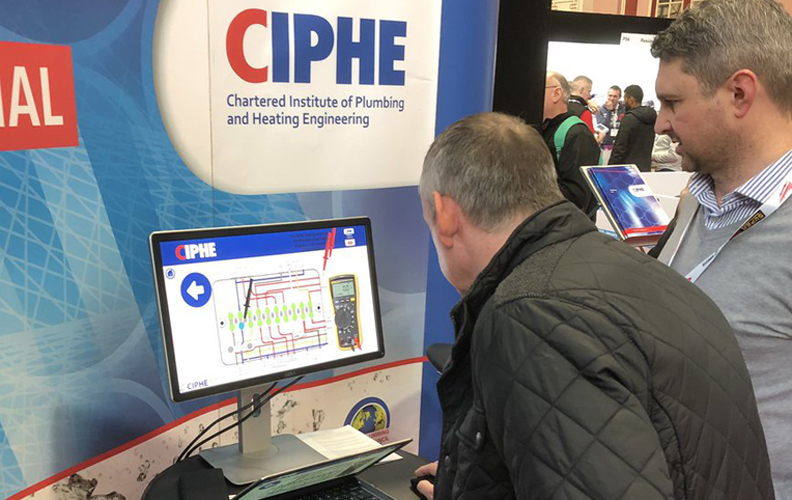 CIPHE CPD resources
Continuing Professional Development is more than learning from a text book. In fact, modern resources bring learning to life and make it increasingly accessible. The best approach to CPD contains a variety of ways to learn and, amongst many examples, can include attending online training webinars, reading plumbing and heating engineering related publications, studying electronic newsletters, and other forms of independent online research and learning. Even social media can offer tools for learning and online debate.
For CIPHE members, a certificate is issued for completion of CPD articles via P&H Engineering magazine. Where applicable, evidence can be provided by noting the source, date and documentation of the relevance of the information obtained.
The CIPHE's e-learning portal can also offer a range of free courses from Industrial Associate members at ciphepd.org.uk.
How do I record my CPD?
The CIPHE has always advised members to keep a record of their CPD. From January 2019, CIPHE members who are also registered with the Engineering Council as EngTech, IEng or CEng must, when called upon by the CIPHE, submit their record of CPD for assessment. Member registrants will be chosen at random and will be given notice of when they should submit their record, which will normally be for the preceding year only.
Don't worry, this is an easy process, especially if you keep your CPD record up to date. The CIPHE has online tools available for members to help.
Mycareerpath - easy to use online CPD record
You may have read about mycareerpath in previous issues of P&H Engineering and we would encourage you to use this online facility if possible. You can upload CPD certificates for attendance on training courses, or other events, keep a record of any exhibitions or Trade Shows you may have attended (in person or virtually), or a record of any private reading of technical journals or publications. Helping others to learn is also a form of CPD so you can also include this in your record if you are currently training an apprentice.
If you keep a CPD log for your employer as part of their appraisal system or maintain your CPD records with another Professional Engineering Institution, you can also submit this to the CIPHE to avoid duplicating effort.
Tips for making the most of CPD
Identify goals and needs, and make a plan.
Try to have as broad a range of development activities as possible, targeted at the plan and taking advantage of opportunities that arise.
Maintain a CPD record.
Reflect upon what you learn and record your thoughts.
Upon completion, consider the quality of the CPD and measure it against your initial expectations of it.
Review your plan periodically and be prepared to change it if you feel you would benefit.
Discuss with others and be prepared to help them with their own CPD plan.
For more information on what constitutes CPD, please contact the membership department at membership@ciphe.org.uk