Fuel poverty
Fuel poverty - the facts
Pre-pandemic, around 3.66 million households were classed as fuel poor.
After a staggering 54% rise on the energy price cap in April 2022, further price rises of 80% will take average costs to £3,549 in October 2022.
Within a year the energy price cap will have risen from £1277 set in October 2021 to £3,549 in October 2022.
It's estimated 6.32 million households in England Scotland and Wales were living in fuel poverty after the April 22 energy cost rises. This is set to rise to half of all households after the October price hikes.
Traditionally, lone parents with dependents made up the largest percentage of the fuel poor.
Ill health due to fuel poverty currently costs the NHS £3.6million every day. This figure is also set to rise.
More people die from cold homes than do from alcohol, Parkinson's Disease or traffic accidents.

In basic terms, fuel poverty is when a household is unable to afford to heat their home to an adequate temperature. While it is a complex issue that has a history going back as long as we've had heat in our homes, the ongoing fuel crisis and the energy price cap rise has thrown the fuel poor into sharp perspective.
What is fuel poverty?
The definition of fuel poverty is slightly different for England, Scotland, Wales, and Northern Ireland.
Fuel poverty in England is measured using the Low Income Low Energy Efficiency (LILEE) indicator, which considers a household to be fuel poor if:
They are living in a property with a fuel poverty energy efficiency rating of band D or below
and
When they spend the required amount to heat their home, they are left with a residual income below the official poverty line.
In Scotland the definition of a fuel poor household is:
If, after housing costs have been deducted, more than 10% (20% for extreme fuel poverty) of their net income is required to pay for their reasonable fuel needs;
and
If, after further adjustments are made to deduct childcare costs and any benefits received for a disability or care need, their remaining income is insufficient to maintain an acceptable standard of living, defined as being at least 90% of the UK Minimum Income Standard (MIS).
In Wales fuel poverty is defined as:
Any household that would have to spend more than 10% of their income on maintaining a satisfactory heating regime.
Any household having to spend more than 20% is defined as being in severe fuel poverty.
In Northern Ireland fuel poverty is defined as:
Any household that needs to spend more than 10% of its income on energy costs.
Who are the fuel poor?
As the cost of energy rises, so will rates of fuel poverty. The Joseph Rowntree Foundation's UK Poverty Report said, 'Households who spend the highest proportion of their budgets on energy are likely to be the ones most affected by the rising energy cap, with already tight budgets further squeezed. Those particularly at risk are families with children, especially lone parents, and those in rented accommodation.'
With fuel prices rising at unprecedented levels, the demographics of those falling into fuel poverty are bound to widen. Traditionally lone parents with dependents made up the largest percentage of the fuel poor, with fuel poverty being highest in the private rented sector.
With fuel prices rising, working families on low incomes, the elderly, disabled and those relying on benefits, will further swell the ranks of the fuel poor. Not only are they more likely to have older heating and hot water systems, and live in less energy efficient homes, but wages, benefits and pensions will fail to keep up with the rising cost of energy. General cost of living rises and inflation will have already put the squeeze on limited incomes. The headlines saying households will have to choose between eating or heating will be true for far too many families.
What causes fuel poverty?
Estimates before the energy price cap increase in October 2021, put fuel poverty at around 13% of households in England, 25% in Scotland, 12% in Wales and 18% in Northern Ireland.
The three primary causes are:
Low income
High fuel prices
Poor energy efficiency of homes.
The End Fuel Poverty Coalition adds unaffordable housing prices and poor quality private rental housing to that list. The organisation also points out that 96% of fuel poor homes are poorly insulated.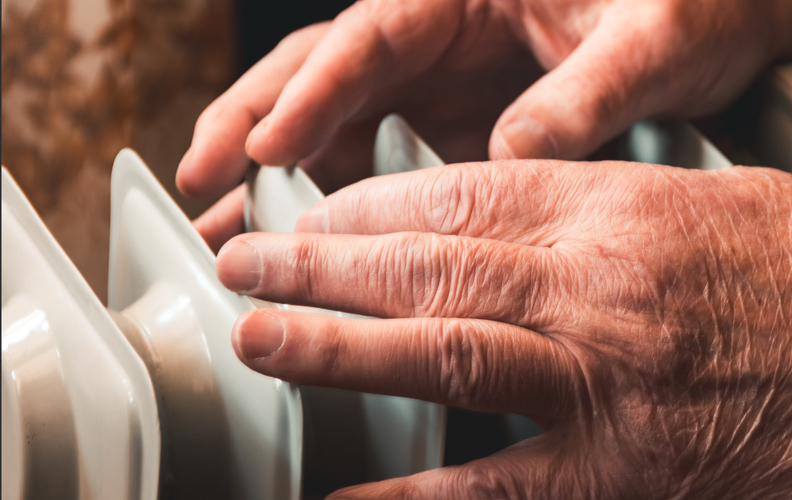 What are the effects of fuel poverty?
Fuel poverty has a direct link to health. Figures from the End Fuel Poverty Coalition state:
C.11,400 winter deaths are caused by cold homes (NEA).
Fuel poverty puts households more at risk from the worst effects of Covid-19.
Public Health England (PHE) have declared that there is "clear evidence on the links between cold temperatures and respiratory problems."
Damp and mould are associated with a 30-50 per cent increase in respiratory problems (Ruse & Garlick, 2018).
Ill health due to fuel poverty costs the NHS £3.6million every day.
More people die from cold homes than do from alcohol, Parkinson's Disease or traffic accidents.
3,200 UK excess winter deaths are directly linked to the experience of fuel poverty.
Fuel poverty also has an impact on those at school or work, leading to poor performance or excess days off.
How can we stop fuel poverty?
With the number of households in fuel poverty rising sharply, it's clear we need to tackle the main causes of fuel poverty and fast. Measures need to include:
Ensuring households pay a fair price for their gas and electricity.
Stop unfair rates for the most vulnerable customers - currently those on pre-payment meters are more likely to pay increased charges for gas and electricity, making them more pre-disposed to fuel poverty.
The drive to increase the energy efficiency of homes needs to be significantly ramped up, with Government providing adequate funding. It's estimated upgrading homes to at least band C could bring a 26% reduction on gas imports.
The Fuel poor are not going to be able to afford to upgrade their heating and hot water systems. Targeted grants should be available to aid lower income homeowners to replace old and inefficient heating and hot water systems, or upgrade their current systems via controls, thermostat and Thermostatic Radiator Valves to make them more energy efficient.
Currently rented accommodation should have minimum energy efficiency EPC band E. This should be increased to a minimum of Band D, with landlords encouraged to improve the insulation of homes to Band C and above, to help lower the tenant's bills.
What can you do if you can't afford your bills?
If you are having issues paying your energy bills, please don't ignore the problem. Talk to your supplier straight away, as they are well versed in the help schemes available.
You can also take steps to save money on your energy bills. Our top five tips include:
1) If you are not already using heating controls such as a boiler thermostat, room thermostat and timer, start doing so now. This will allow you to heat your home only when you need to, dropping your energy use by not heating your home unnecessarily.
2) Heat only the spaces you are using. Fit thermostatic radiator valves (TRVs) to your radiators so you can turn off the heating in unoccupied spaces, such as spare bedrooms.
3) Turning your thermostat down by 1oC can save money on your bills while still keeping your home comfortable.
4) Smart controls can make your boiler work harder for you. Not only can you pre-programme your heating, but you can turn it off and on or change the temperature while on the move via a mobile app. Some controls can even gain information from outside temperatures and weather forecasts, adjusting your heating requirements accordingly.
5) Don't run appliances such as washing machines or dishwashers on a half load. While some washing machines will reduce water consumption, most washing machines and dishwashers will use the same amount of water and energy regardless. If your appliance has one available, switch to an eco mode or use a lower temperature wash.
View our full range of top tips on how to save money on your energy bills.
Energy poverty links
Fuel poverty statistics - Department for Business, Energy & Industrial Strategy
Citizens Advice - Grants and benefits to help you pay your energy bills
UK Poverty 2022: The essential guide to understanding poverty in the UK
Read our manifesto
Our manifesto shines a light on key industry issues, and calls on parliament to understand the huge role the plumbing & heating community plays.
View manifesto
Water poverty
The water poor are often identified as those households spending over 3% or 5% of household disposable income on water & sewerage services.
View water poverty facts
Energy saving tips
Heating and hot water accounts for over 50% of average fuel bills. With energy prices rising, our top tips can help you be more efficient.
View top tips