It was a privilege to be at Mansion House in London on 27 March as five members were recognised for their professional capabilities and skills by the Livery Companies Skills Council.
The Lord Mayor of London, Nicholas Lyons, presented Master Plumber certificates to four of our members and a Journeyman certificate to one in front of an audience of hundreds, including award winners, their supporters, and representatives of many Livery companies comprising London's ancient and modern trade associations and guilds for their respective craft, trade or profession.
Before this year, there had been just 201 members of the CIPHE recognised as Master Plumber, so achieving this status is a real cause for celebration for Christopher M Bates EngTech MCIPHE RHP RP, Dennis Coates EngTech FCIPHE RP, Mark S Merritt EngTech MCIPHE RP, and Rob Mallender EngTech FCIPHE RP.
In addition, for Conna Green MCIPHE RP to receive his Journeyman Certificate so early in his career is a great reward and undoubtedly the first step on his own way to Master Plumber status.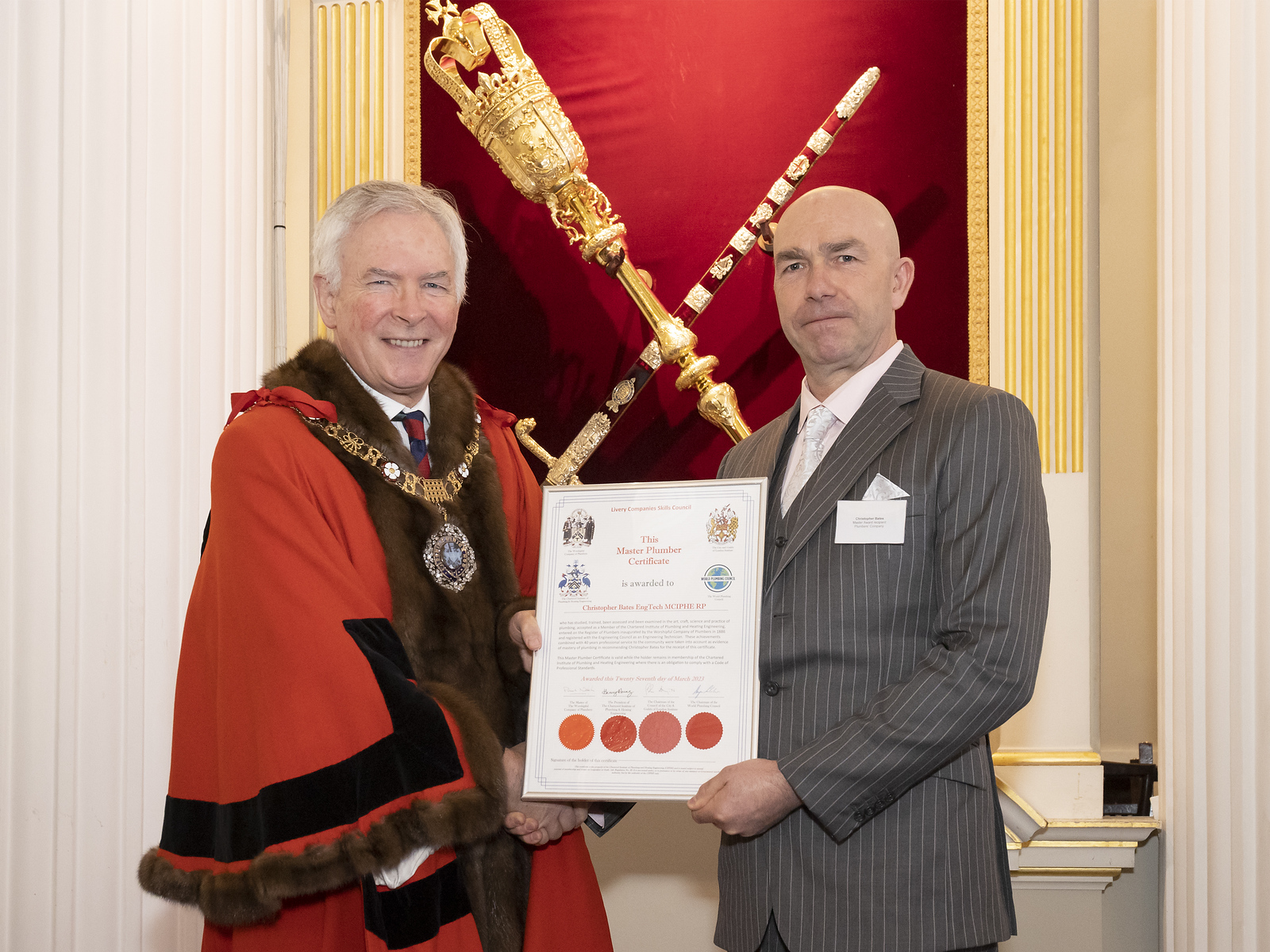 Christopher M Bates EngTech MCIPHE RHP RP
Christopher has been in the plumbing and heating industry for 40 years, from apprentice to Director of Exothermic Installations Ltd. In 2019 he qualified as an adult trainer and aims to enter education in the industry. As an Independent Renewable Energy Consultant, he hopes to foster low temperature heating systems and train installers in renewable heating technologies.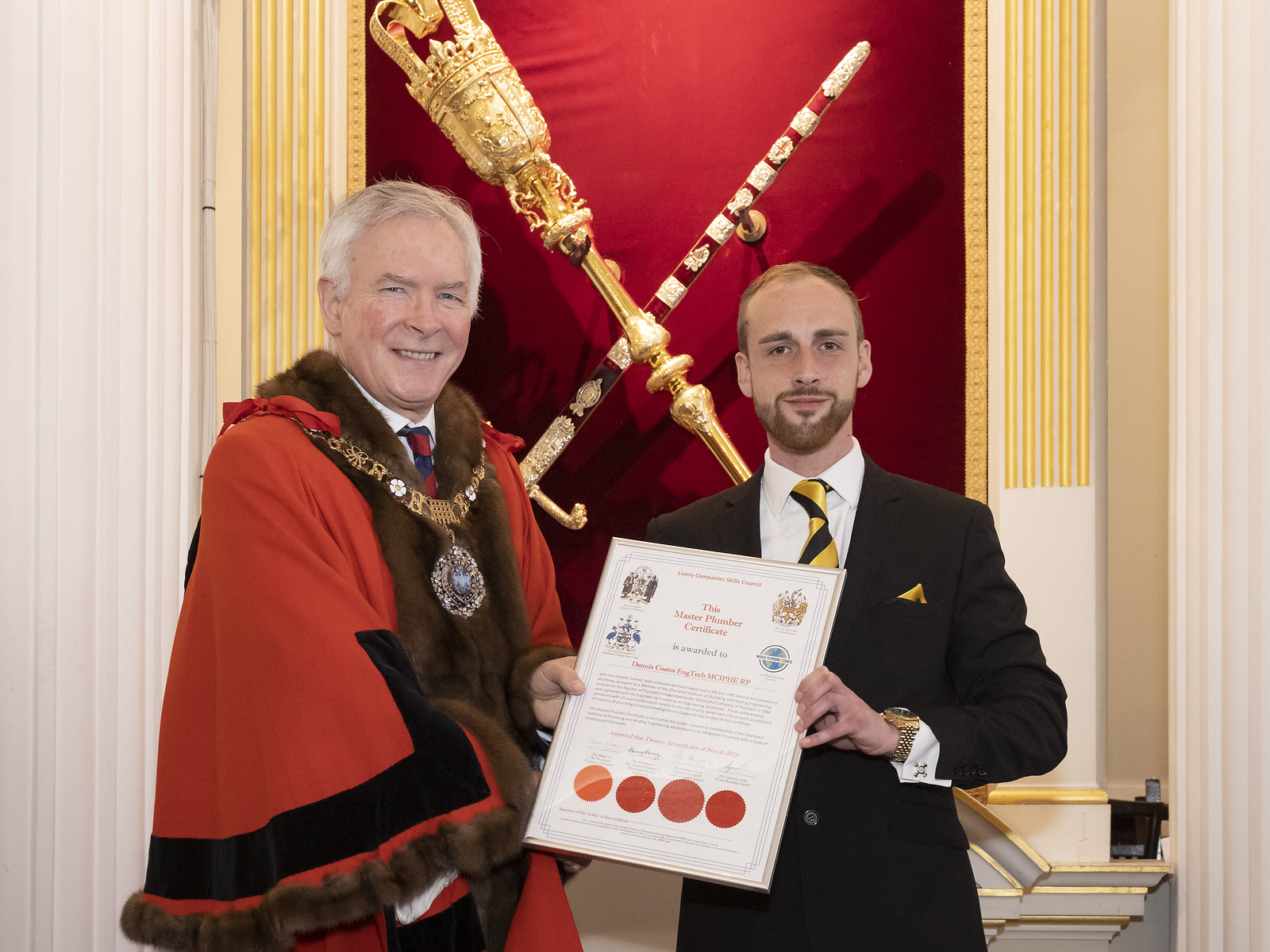 Dennis Coates EngTech FCIPHE RP
Dennis has over 15 years' experience and was recently promoted to a management position working with a team of engineers that complete a range of work for a healthcare estates engineering department. With a passion for water hygiene, he believes that his previous experience will assist others to apply Water Regulations and other related legislation. Dennis has already trained several apprentices.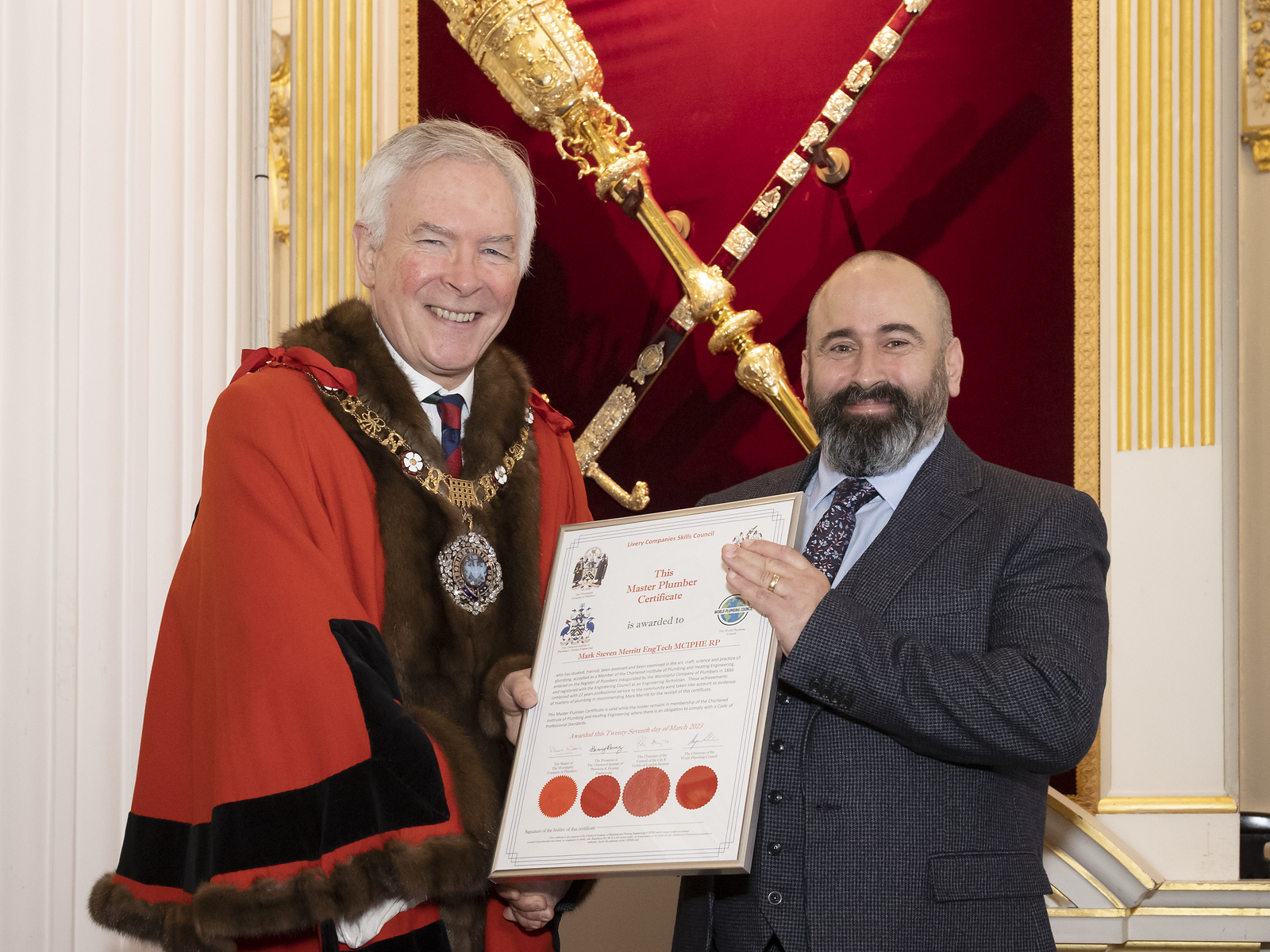 Mark S Merritt EngTech MCIPHE RP
Mark trained at Newham College, and served an apprenticeship with Claremore Mechanical Services where he has now become their Senior Engineer and Contracts Manager. In 2020, he was awarded a BTEC HNC in Mechanical Engineering. Mark has mentored a number of apprentices who have themselves gone on to become exceptional engineers.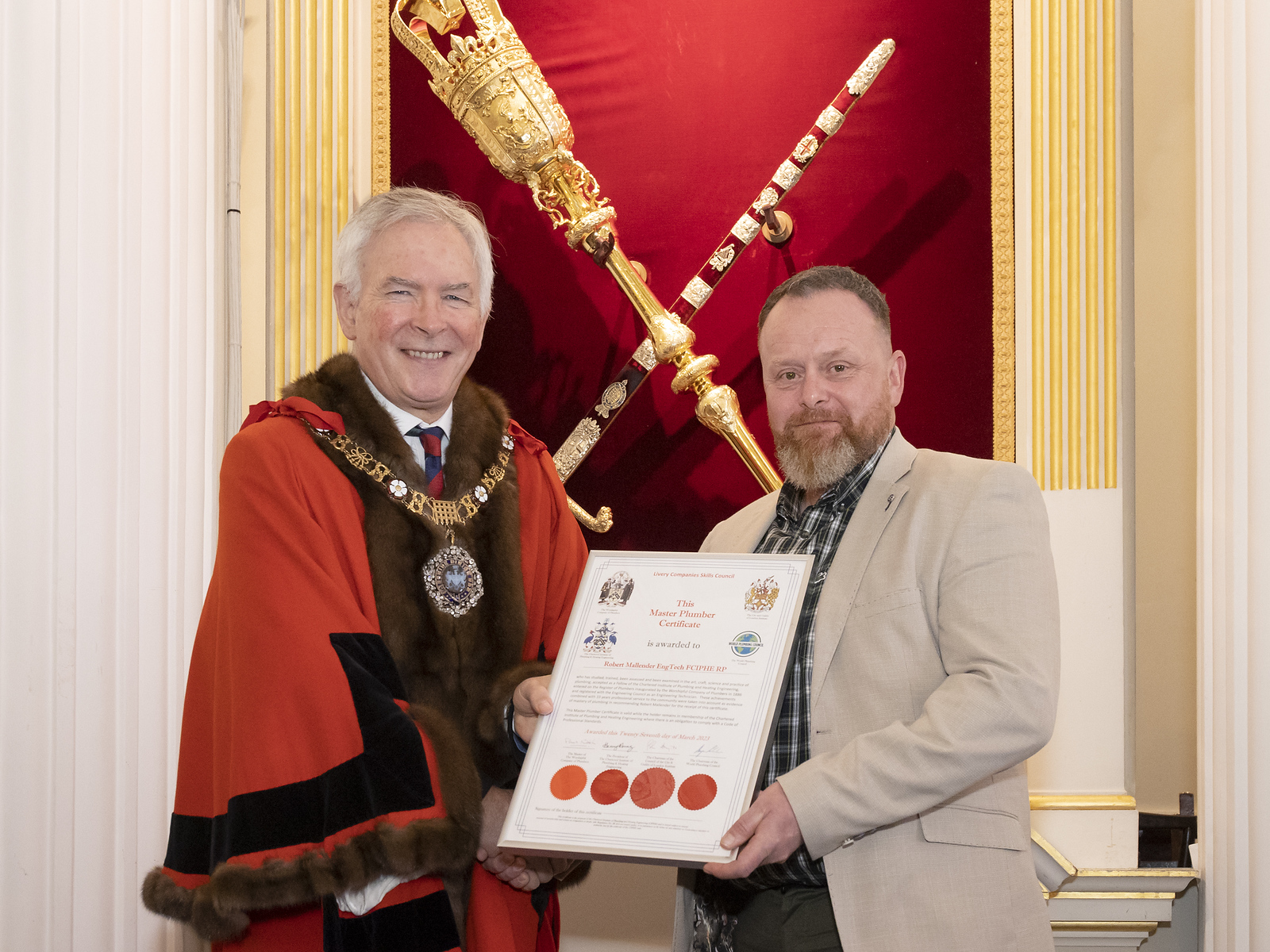 Rob Mallender EngTech FCIPHE RP
Rob's passion for the industry helped him build a career ranging from being an engineer to becoming an advisor of developments in education. He began at Derbyshire County Council, moving into teaching before becoming Assessment Centre Manager at Building Engineering Services Training. He now works as Technical Advisor Building Services at the City and Guilds Institute.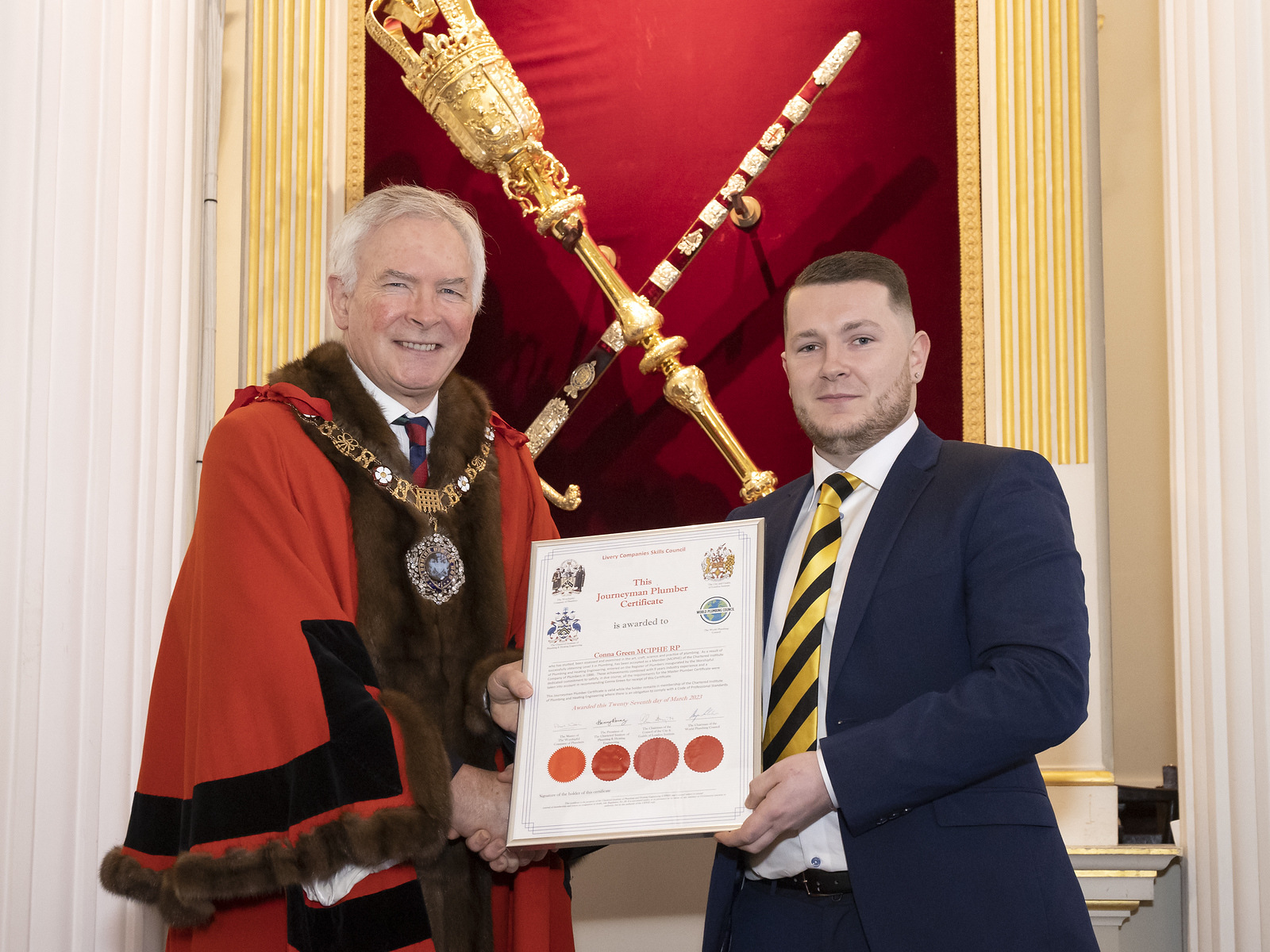 Conna Green MCIPHE RP
Conna enrolled for a Building Services Engineering Level 1 programme before starting his apprenticeship with JTL, a leading work-based learning provider. He is employed as a mechanical engineer and plumber at a hospital and has concentrated on gaining specialist knowledge and experience in management of critical heating and ventilation systems.
To find out more information about the plumbing awards please click HERE