Our history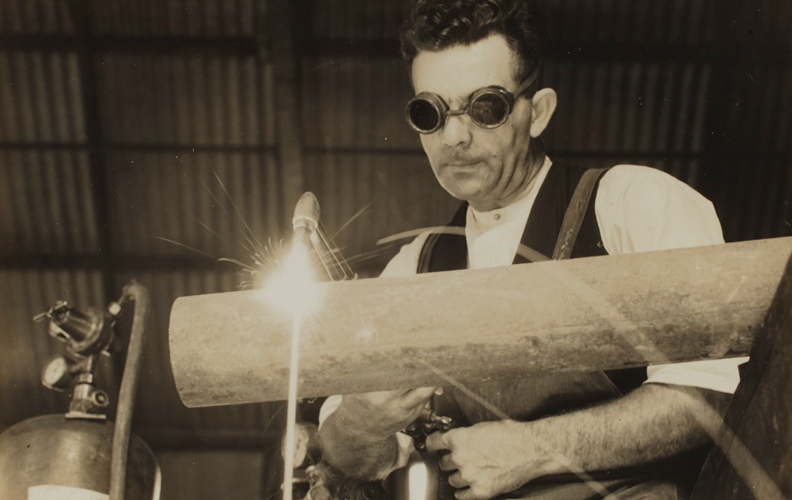 1611 Worshipful Company of Plumbers (WCP) has statutory right to register plumbers in the City of London after 7-year apprenticeship.
1854 John Snow conducted a pioneering investigation on a cholera outbreak in London's West End, proving that contaminated water from the Broad Street pump was the source of the outbreak. His further works on waterborne disease helped to aid the sanitation movement.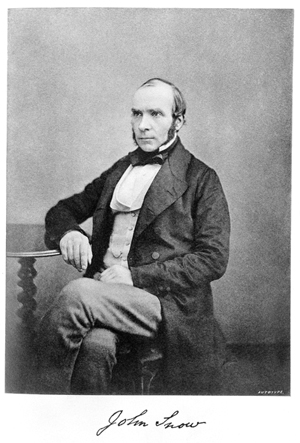 1865 United Operative Plumbers Union formed.
1875 First Public Health Act – specialist plumbers and heating operatives emerge.
1878 City and Guilds formed by craft Liveries – technical education.
1884 WCP organised International Health Conference at Guildhall for control of materials and registration for plumbers.
1886 WCP inaugurated the Register of Plumbers – more for public benefit than a trade movement. Soon organised into District Councils.
1891-1902 Numerous Plumbers Registration Bills presented to Parliament by WCP.
1895 National Association of Master Plumbers formed (NAMP) – membership branch of WCP for education not registration.
1903 First definition of Plumbing Engineer.
1904 National Association Master Heating and Domestic Engineers formed – today it is the HVCA (expanded into heating from 1961).
1906 The National Association of Master Plumbers formed themselves into the Institute of Plumbers and established a Register of Certified Plumbers in competition to the WCP Register of Plumbers.
1909 WCP established a General Council for the National Registration of Plumbers to manage its Register.
1925 Split responsibilities - the Institute of Plumbers agreed to concentrate on education and technical matters with commercial and trade responsibilities transferred to the National Federation of Plumbers & Domestic Heating Engineers (today the APHC).
1953 The National Council changed its name to the Registered Plumbers Association.
1956 The Institute of Plumbers changed its name to the Institute of Plumbing (IoP).
1965 A new Parliamentary Bill was given a first reading in Parliament, but failed to gain the agreement of building and heating employers.
1970 A merger took place between the Registered Plumbers Association and the Institute of Plumbing – one register under IoP control.
1972 Corgi formed following Ronan Point disaster.
1979 Charitable status achieved for the IoP (now CIPHE).
1981 A Parliamentary Adjournment Debate highlighted the problems with sub-standard plumbing and proposed a Plumbers Registration Bill based upon protection of title.
1991 Corgi formed with statutory backing.
1991 A Parliamentary Adjournment Debate drew attention to poor plumbing standards of work.
2004 The Institute of Plumbing changed its name to the Institute of Plumbing and Heating Engineering.
2008 The CIPHE achieved its Charter of Incorporation and became the Chartered Institute of Plumbing and Heating Engineering.
2011 Plumber's apprentice statue unveiled at London Cannon Street Station.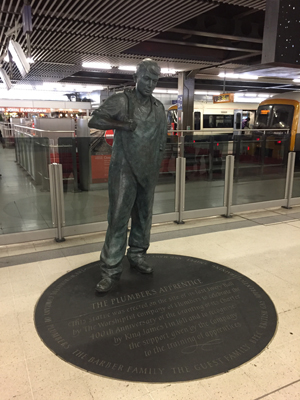 2016 The CIPHE achieved Chartered Awarding status.
2019 The Institute of Domestic Heating & Environmental Engineers (IDHEE) amalgamated with the CIPHE.
An Illustrated History of the Institute
Painstakingly researched and written, an Illustrated History of the Institute charts a journey through the first 100 years of the CIPHE.
More info
Board of Trustees
The Board of Trustees is responsible for the corporate and financial governance of the CIPHE and, with the Senior Management, set the strategic direction.
Find out more
Code of Professional Standards
All CIPHE members volunteer to abide by a Code of Professional Standards.
View the code