CIPHE welcomes Qettle as a new Industrial Associate.
Who are Qettle? Find out more in their guest blog below:

Summary
QETTLE is a new name from old hands. As part of the family-owned Greg Rowe Group, the brand's boiling water tap systems draw upon over 50 years of kitchen tap, boiler product and filtration innovation and manufacturing expertise. Greg Rowe Sr, QETTLE's inventor, previously co-designed the first mechanical 3 in 1 filter tap (Triflow) and went onto create and manufacture the luxury brassware brand, Perrin & Rowe. QETTLE believes the convenience of boiling water and filtered drinking water on tap should be inclusive and relatively affordable. The brand was launched in 2018 and has a growing network of QETTLE Accredited Installers across the UK.
The Hottest Thing Since…
Unless you've been off-grid and inhabiting the wilds of plumbing for the last few years, you won't have failed to notice how, well – hot – boiling water taps have become. Regularly topping the wish list of appliances for every new kitchen installation and with converted consumers only too eager to extoll the virtues of instant boiling water, the popularity of these taps shows no sign of cooling down.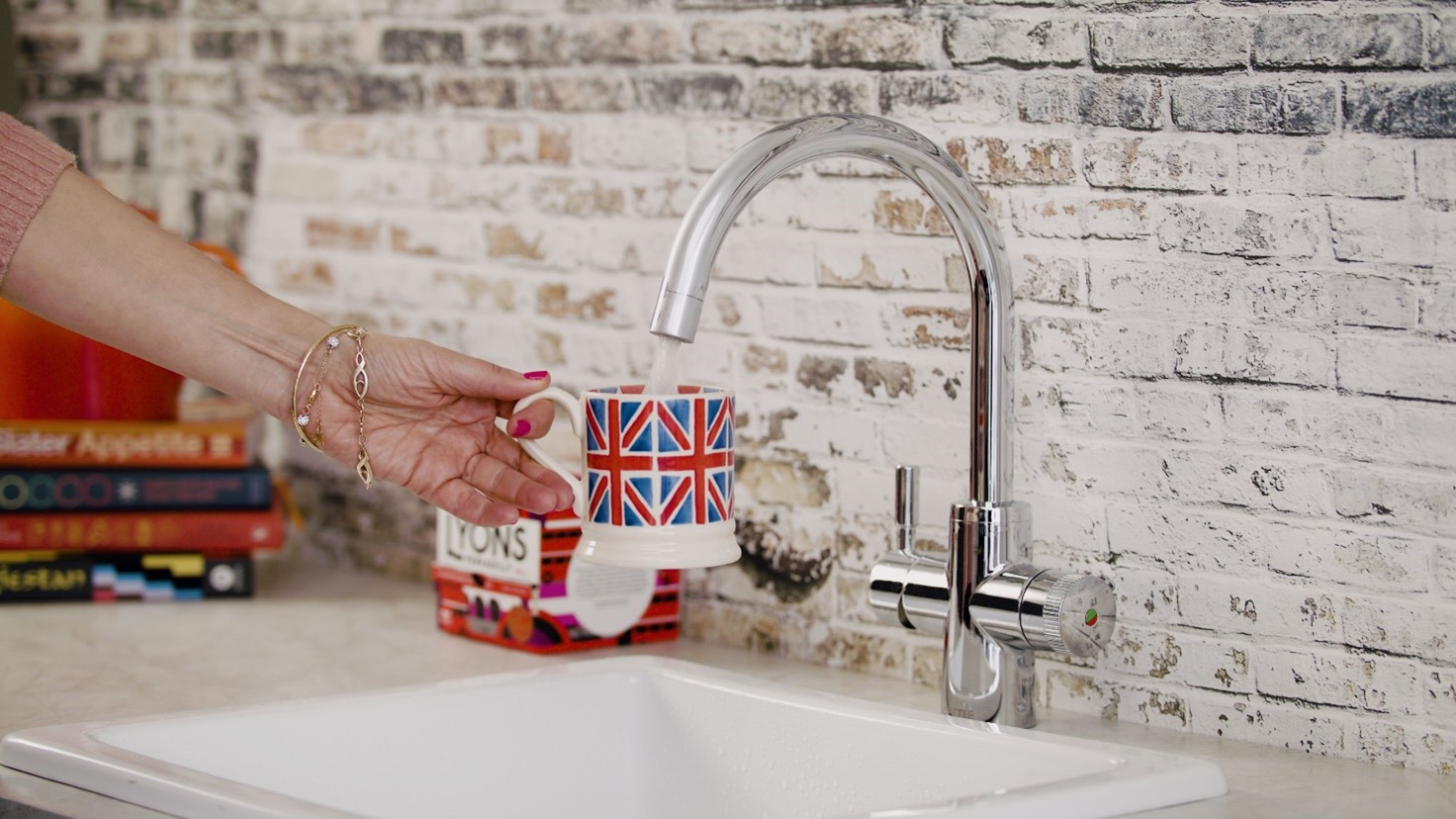 For over a decade, boiling water taps were considered 'nice to have'. But, with an average price tag of £1500, they probably weren't for the majority of us. Now, thanks to some clever new design and engineering – more of which later – truly boiling water taps have become much more accessible. And, at the same time, tens of cheaper, 'me too' instant hot water taps have flooded the lower segment of the market.
As a result, whether you're an installer trying to assist a customer, or just attempting to make sense of the product category for your own, continued professional development, the choice of taps, features, compliance and installation nuances can seem overwhelming.
So, let's go back to basics. First of all, not all boiling water taps are actually boiling. Scientifically, boiling is, of course, 100°C. but many boiling water taps actually only manage a temperature in the mid-90s.
Here at Qettle, we believe if you choose a tap that is truly boiling, from the '100 Degree Club' every time, a proper cuppa, never mind a raft of other kitchen and cooking conveniences shall be yours. Well, your customer's, at least.
Secondly, it's really worth sifting the 3 in 1 taps from the 4 in 1 taps. The latter deliver normal hot, normal cold, boiling and filtered drinking water. You might be able to chill the filtered drinking water, too. The former – the 3 in 1 taps – were the forerunner of their four-flows-from-one-spout successors and will only deliver boiling water in addition to normal hot and normal cold flows.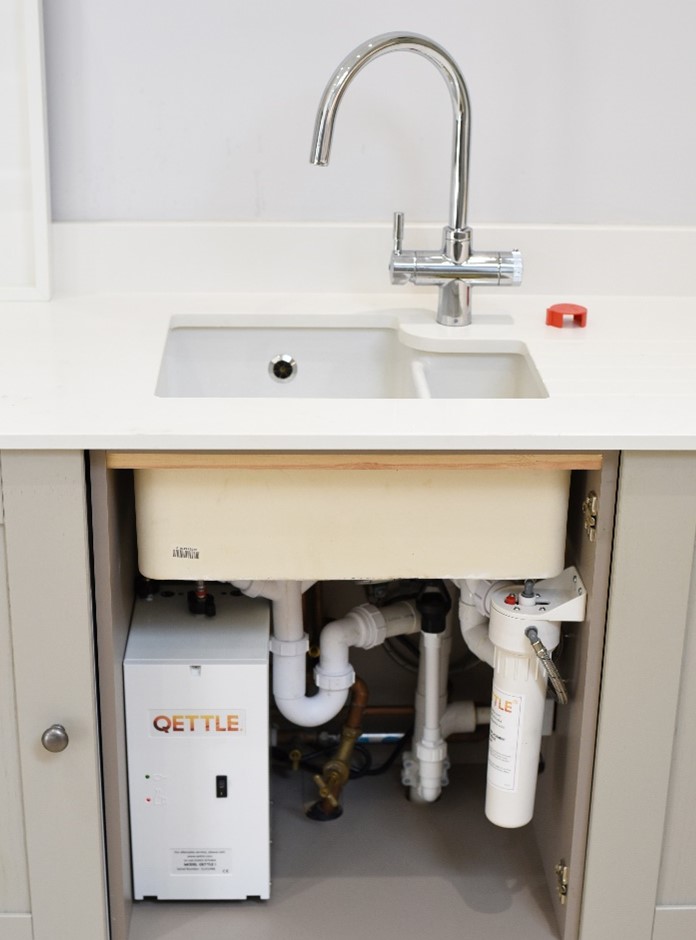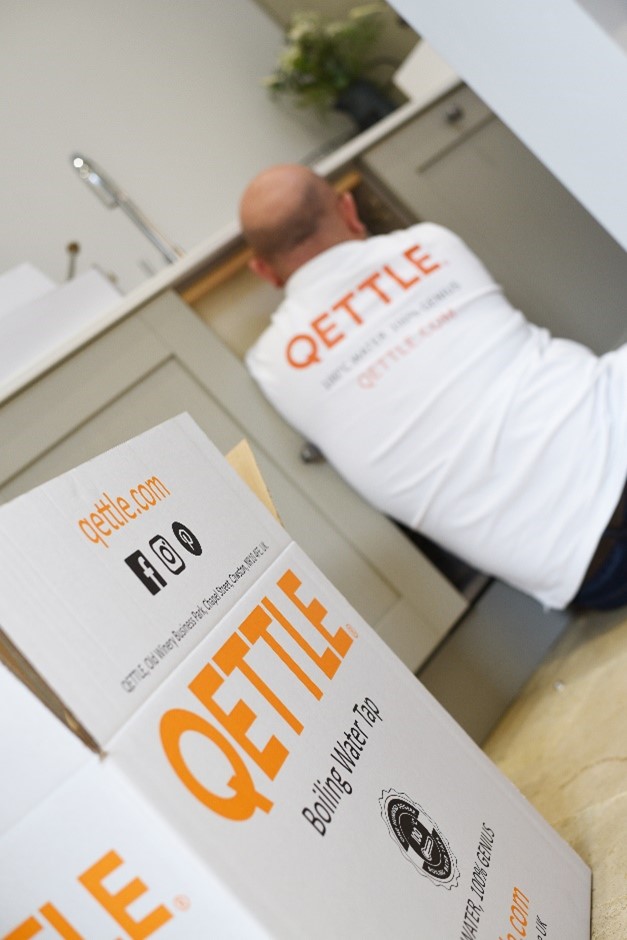 To our way of thinking, more is more. If you can have a flow of filtered drinking water too, then why wouldn't you? A lot of tap water is heavily chlorinated, and chances are, if you or your customer isn't buying bottled drinking water, a filter jug or fridge filter might be in use.
But again, homework is essential. Filtered drinking water on tap is hugely appealing. But don't end up beholden to buying specialist or multiple filter cartridges. Ideally, your chosen tap should use a single filter system and replacement filter cartridges shouldn't cost a fortune. And, whilst we'd not want to see you out of a job, it really shouldn't be necessary for your customer to rely on an installer to change the cartridge, either. If they would like, and are happy, to do it themselves, the design of the filter system should permit it. Put simply, you're looking for a product that is user-friendly during installation, daily use and aftercare.
That brings us onto fitting. Ask many a contemporary about their experience of installing a boiling water tap, and a less than glowing anecdote may ensue. But once again, the truly boiling brigade separate themselves from the nearly-boiling bunch.
If a tap is genuinely delivering 100°C, it's easy to work out that the steam and condensation has to go somewhere. Afterall, the product's boiler tank is really just an oversized, sealed kettle. Designs vary from tap to tap, with QETTLE taps using a vent with tundish.
Building Regs stipulate this component has to be of a certain height to ensure compliance – so some forward planning of what is going to be sited where is sensible. However, the vent assembly is relatively simple to fit, with alternative fitting options available if space is at a premium.
We believe that good design should be all-encompassing. It's fine giving the end user a great experience – but that's no good if the installer has to jump through hoops. From the get-go, we knew a well-thought out installation procedure would be essential. We also recognise it's not all about the main event. Our amusingly named NutRunnas (patented, too!) will save you time faffing around with grips – and get that cuppa in your customer's hands faster. Little wins add up to a lot - literally.
Returning to the subject of compliance, boiling water taps have certainly provoked some controversy – with some frankly tall tales doing the rounds. And, whilst we're pretty sure CIPHE members know their WRAS from their Regs, our tech team provide regular support to installers, developers and even consumers who have been left understandably confused by what are guidelines and what is legislation. As ever, Building Regs should provide the bottom line – and when it comes to boiling water taps, it's good to know that as long as the vessel storing boiling water does not exceed 100°C, or over 15L volume, the product is compliant.

There's no getting away from the fact that once the convenience, efficiency and safety of a quality boiling water tap has been experienced, few people return to using a kettle. But why should such benefits only be for those with deeper pockets? In our opinion, good design should be inclusive – and it is the advent of a new generation of boiling water taps that – purely through better design – have resulted in more affordable taps such as QETTLE becoming available.
Pleasingly, getting small change only from that £1500 is a thing of the past. Intelligent, mechanical design that does not rely on electronic components is at the heart of a British designed and manufactured QETTLE tap. And the price tag is nearly two thirds less. Combined with an easy-fit, simple maintenance and the promise of a proper cuppa, what's not to like?
WANT TO KNOW MORE?
For further information please head to www.qettle.com