Safe Water
Safe Water – the facts
Safe water and sanitation underpins the cornerstone of public health.
Approximately 200,000 individuals are engaged in the UK plumbing and heating industry
However, the UK plumbing and heating industry is largely unregulated, meaning anyone can give themselves the title of 'plumber' regardless of qualifications, knowledge and competence.
There are more deaths per year in the UK caused by poorly designed, installed and maintained plumbing systems than there are gas related deaths.
The CIPHE launched its Safe Water campaign to raise consumer awareness about the dangers that can lurk in our plumbing systems. From life changing injuries caused by hot water scalds and contact heating burns, to a potentially fatal Legionella outbreak, or environmental contamination of local water courses, issues from just one plumbing system can impact on individuals, families and whole communities.
While it must be stressed that well designed, installed and maintained plumbing systems are unlikely to pose a problem, many people inherit unchecked plumbing systems when they move house, or may find problems arise as systems age or when having work done. As many people's plumbing systems are hidden out of sight, it can also be hard to know if there's a problem until something goes catastrophically wrong.
The CIPHE's Safe Water campaign aims to highlight potential plumbing problems. Many of these issues can be avoided by working with a competent installer to ensure systems are safe.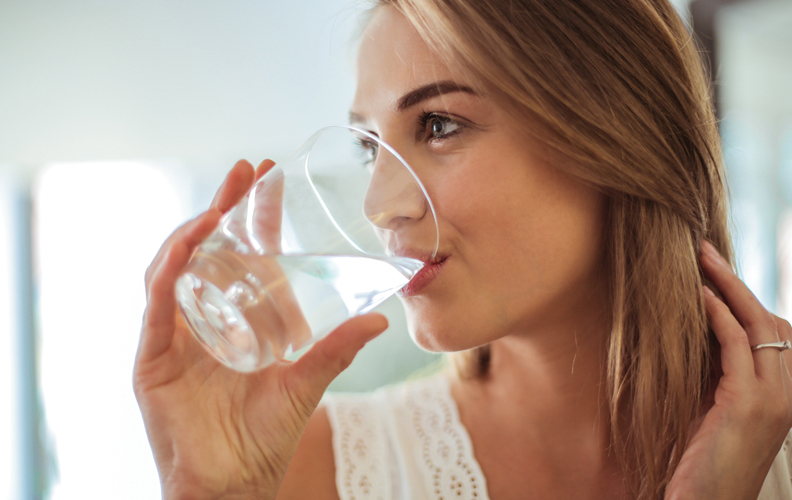 Legionella bacteria / Legionnaires' disease
Most people are only aware of Legionnaires' disease when newspaper headlines have reported an outbreak. Thankfully, this doesn't happen very often, but what most people do not realise is that the bacteria that causes Legionnaires' disease - Legionella pneumophila - can be found in a number of places, including your home.
All commercial, industrial and domestic, man-made, hot and cold water systems can provide an environment ripe for Legionella bacteria to grow. Legionella can develop rapidly in plumbing systems where the right conditions are available, namely with temperatures between 20-45°C and with nutrients available.
Although most of the major outbreaks are associated with cooling towers and large water systems, in the home, Legionella bacteria can be found in whirlpool spa baths, hot tubs, fountains, flexible pipe hose tap connectors, soil, potting compost and even garden hoses.
The CIPHE has put together a number of resources to highlight the dangers of Legionella:
Visit our Legionnaires' disease page for more information on the causes, symptoms and treatment of Legionnaires' disease.
Visit our hot tubs and spa baths page for more information on Legionella in hot tubs and spa baths.
If you are a landlord, visit our landlords and tenants page for advice on your obligations to tackle Legionella.
If you are a keen gardener, visit our gardens page for advice on avoiding legionella and weil's disease / Leptospirosis.
Hot water scalds and contact burns from heating systems
Admissions for tap scalding injuries and contact burns from heating systems are rising. We are all spending much more time indoors and so it is vital householders - especially those with the elderly, disabled or young children - know the risks posed by contact burns and scalding.
Medical professionals count bath water scalds among the worst injuries anyone can suffer, with scalding injuries every bit as painful and destructive as burns suffered by victims of fires or explosions. Figures from the Royal Society for the Prevention of Accidents (RoSPA) show that hot bath water is responsible for the highest number of fatal and severe scalding injuries among young children. RoSPA figures also show that the elderly are five times more at risk of a fatal burn or scald injury than the general population.
In addition to scalds, it's all too easy for radiators, towel warmers and central heating pipes to reach temperatures high enough to cause a burn if touched. A burn injury is for life with scars that are physical as well as psychological. Burns often result in life-long challenges for the individual and their families, making it all the more tragic that the majority of injuries occur as a result of an accident that could have been prevented.
If more people are aware of the issues surrounding hot water scalds, it will help to reduce the amount of terrible injuries suffered. The majority of scalding injuries due to hot tap water are avoidable.
Visit our burns and scalds page to find out more about tap scalds and heating system related contact burns. You can also find out the steps you can take to protect your family, such as the use of Thermostatic Mixing Valves (TMVs).
Plumbing misconnections
How much do you know about the drainage on your property? Did you know there are thousands of homes that have plumbing misconnections that are causing pollution in streams, rivers and on local beaches? Could your property be one of them?
The problem is caused by erroneously connected pipework from homes and businesses that discharge to the surface water sewer, instead of the foul water sewer. Misconnected pipes allow nasty wastewater and chemicals to drain away into rivers and streams, damaging the environment and harming wildlife. All household goods should be plumbed into the wastewater sewer, so the water can be taken away and treated.
The property owner must fix any misconnections, so if you think your property may have an issue, you need to act.
Visit our plumbing misconnections page for more information.
To find out how to spot a misconnection visit http://www.connectright.org.uk/
If you think your home may have a problem, Please help our research by taking part in our drainage survey.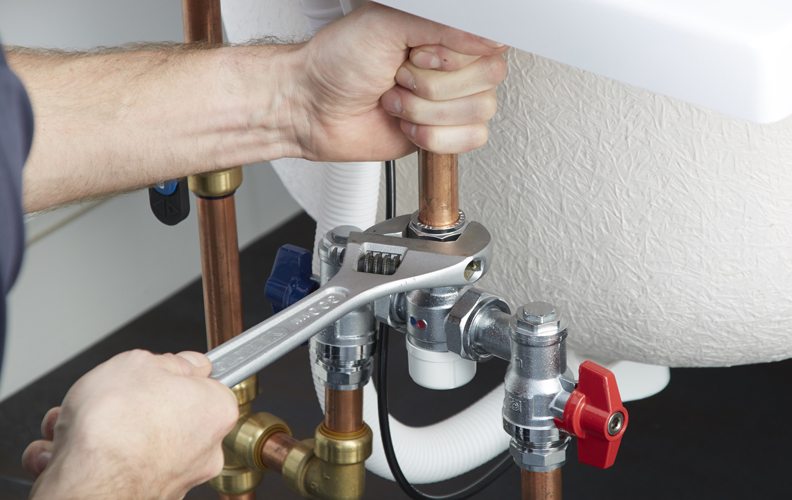 Lead poisoning
It is illegal in the UK to use lead solder or pipes in plumbing systems used for drinking water. This is because lead is poisonous. There is a risk that water flowing through systems with lead present, can pick up particles which are then ingested.
Lead enters the bloodstream and accumulates in organs (especially the liver, kidneys, and brain), tissues, bones and teeth. Prolonged and repeated exposure increases the levels of lead in the body. It is absorbed very slowly and is a cumulative poisoning, as it can take between weeks and years for the body to expel lead after exposure. Sadly lead poisoning has many symptoms and can be fatal.
Despite now being banned, lead has been historically used in plumbing systems due to its resistance to corrosion. Therefore, if you live in a house built pre-1970 and have never had your pipework replaced, you may have lead pipes in your home.
Visit our lead poisoning page to find out more about lead, the symptoms of poisoning and what to do if you think its in your plumbing systems.
Love your local lav
With public toilets in decline, a lack of loos is a growing public health issue hitting towns and cities across the UK.
View the campaign
Scalding Water Survey
Take our scalding water survey to test your knowledge on water temperatures and help us with our research.
Take our survey
Find an engineer
Need a professional to advise and install the best sustainable heating and hot water system for you?
Find an engineer