Unified Water Label Association (UWLA) MD Yvonne Orgill explains why the inclusion of the Unified Water Label in the newly published ISO 31600 will mark a significant step forward.
The publication of International Organization for Standardization, (ISO) 31600 marks a significant milestone in the journey of the Unified Water Label. This Standard provides best practice detail for the development of new labelling schemes and what should be included, with the Unified Water Label, (UWL) listed as a programme that nations and organisations can aspire to replicate.
This is such an achievement for everyone involved in driving forward the UWL and provides a strong baseline for us to continue our work here in UK and Europe.
This is also very good news for installers as the ethos behind the Standard is that consumer empowerment through the communication of a product's water efficiency is a proven way of saving both water and energy.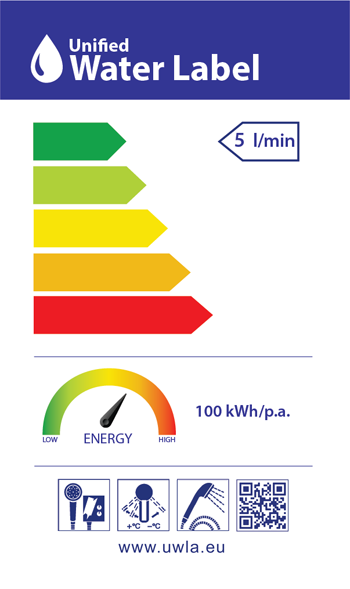 Installers have a unique opportunity, in this period of rising energy costs, high household bills, and more heatwaves and droughts, to raise awareness of the relationship between heating water and energy bills. Installers can promote products that utilise the Unified Water Label, which can help homeowners use water efficiently and save money.
It has also become even more important to drive forward our message as water consumption has also risen by an estimated 15-20%, with increased water use and people spending more time at home during the pandemic.
ISO 31600 recognises the ULW as a well-established and effective water efficiency labelling programme, which empowers consumers to make choices favouring more water efficient fixtures and appliances, without compromising on quality of experience, human hygiene or sanitation.
We will continue to work with installers, supporting them to drive forward this message. Our Installer packs are proving to be popular as they help consumers understand the link between using water, energy and their carbon footprint. The pack includes a range of tools, flyers, posters, social media posts and videos, with tips and advice on how to save water in the home. The packs are FREE and easy to download from the UWLA website here.
More information about the Unified Water Label can be found by visiting the website www.uwla.eu